About Your Stay
Check in times: 4 pm - 8 pm. Check out 11 am.
Check in after 10 pm not available.
We are closed daily from 11 am - 4 pm for cleaning and errands. Of course, stay over guests always have full access to the house.
72 hour cancellation notice required. Multiple rooms/days require 2 weeks notice. I completely understand if the roads close and you can't get here, there will be no charge if you call me 1-307-710-3961. You must receive an email confirming your cancellation for the process to be complete
Must have credit card on file to hold a room. Credit card will not be processed until arrival.
Children always welcomed.
Maximum capacity 10 people. Roll-away beds not available.
Smoking areas available on porches.
Yes, you can have friends or family come visit. Parlors are perfect.
3 Restaurants within walking distance: Anong's Thai Cuisine, Aspen House, and Buck Sports Bar and Grill. Menus available in parlor.
No pet policy. We have a black lab and 1 resident cat.
Service dogs welcomed.
Our Location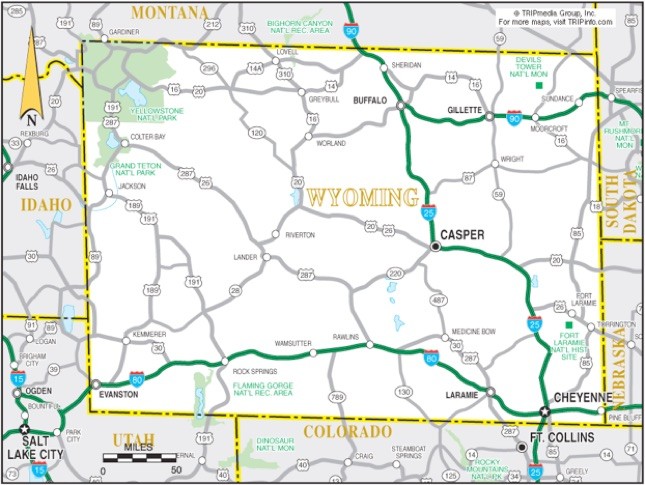 Distances
Yellowstone/Grand Teton - 300 miles
Jackson, WY - 285 miles
Denver, CO via I-80 - 240 miles
Denver, CO via Hwy 130 - 260 miles
Salt Lake City, UT - 300 miles